Overview
The AAATE Conference is organised and promoted by the Association for the Advancement of Assistive Technology in Europe, the European umbrella organisation for stakeholders in Assistive Technology in Europe.
The Conference gathers researchers and practitioners from academia, service providers and industry to discuss the latest innovations and visionary ideas in the field of assistive technology (AT). We invite contributions on all aspects related to technology and disability down the value chain: Research, Design & Development, Production & Distribution, Service Delivery, Education & Training and Use & Impact.
Broad conference themes include but are not limited to:
AT for cognitive, sensory and motor disabilities
Emerging and innovative AT devices
AT, smart environments and IoT
AAC
eAccessibility
Mobility and seating solutions
Ageing and technology
AT service delivery systems, practices, quality and outcomes
AT and social assistive robotics
AT, digital health and innovation in care
AT in low- and middle-income countries
AT and education
Policy related to AT and services
Hosting organizations
The hosting organisations of the 2019 edition are: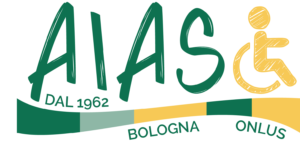 AIAS Bologna onlus, one of Europe's major independent AT service provider.
&
University of Bologna